This Summer We're Going Kitsch With These Quirky Basket Bags
This Summer We're Going Kitsch With These Quirky Basket Bags
Source: https://www.refinery29.uk/en-gb/best-basket-bags-2019?utm_source=feed&utm_medium=rss
First came the bucket bag trend, then the return of beaded bags and then those half-moon Cult Gaia bags that every Insta girl (and her grandma) seemed to own. This summer, though, it's the time of the kitsch holiday bag: playful raffia, wicker and basket designs that wouldn't look out of place in a child's dressing-up box. After all, when adult life gets ever more stressful, who doesn't want to play pretend?
The definition of kitsch is "considered to be in poor taste because of excessive garishness or sentimentality, but sometimes appreciated in an ironic or knowing way," and for SS19 designers are taking that to heart. Some are inspired by the animal kingdom, with bags shaped like bunnies (Loewe) and elephants (South Beach); others are looking to the humble fruit bowl (Pitusa and Mercedes Salazar). Many designers are offering OTT shell embellishments, while Sophie Anderson opts for the brightest rainbow hues for her eclectic, abstract designs.
There's no need to shell out a fortune on these tongue-in-cheek designs, as the high street is awash with quirky pieces – we're heading to Mango and Topshop for our holiday fix. If you aren't quite ready to grow up (at least in the wardrobe department), read on for our favourite kitsch basket bags…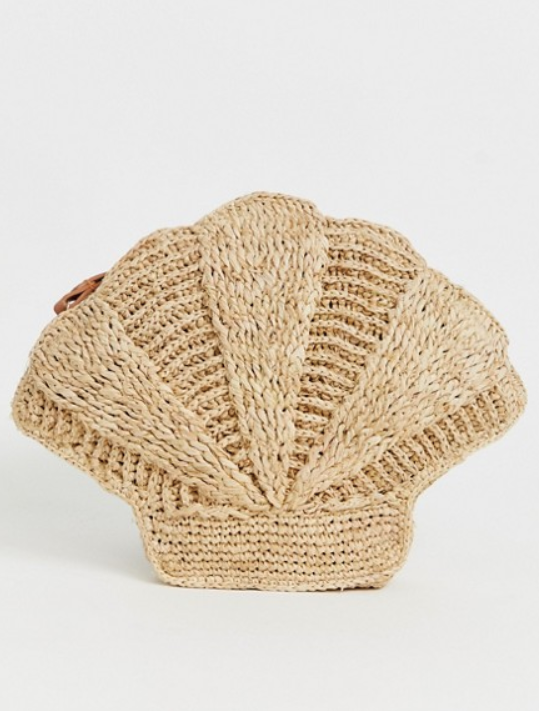 Like what you see? How about some more R29 goodness, right here?
16 Black Dresses You'll Live In This Summer
Chunky Trainers Are Dead. Long Live The Retro Sneaker
Refinery29 Style Picks: Festival Outfits Galore
<
p align="left">Source: https://www.refinery29.uk/en-gb/best-basket-bags-2019?utm_source=feed&utm_medium=rss