Jeans & A Nice Top: Our Favourite Going Out Outfits
Jeans & A Nice Top: Our Favourite Going Out Outfits
Source: https://www.refinery29.uk/en-gb/best-going-out-outfits?utm_source=feed&utm_medium=rss
"What are you wearing tonight?" "Not sure, probs jeans and a nice top?"
So went every SMS conversation (via a Nokia 3310, obvs) between two women ahead of every night out between 1998-2010. But thanks to the rise in brilliant dresses, as served to us by the likes of Rixo, Ganni, Reformation, and Realisation Par, the fail-safe jeans-and-a-nice-top formula was parked, banished to the back of our wardrobe, removed from the after-hours sartorial lexicon.
And yet. Over the past few seasons, whether it's off the back of the '00s revival (fashion comes back around every 20 years, after all) that's got us re-examining Carrie Bradshaw's season 1 SATC Manhattan bar looks, or it's the wave of new designers giving us super fresh evening tops (think ribbed knits, silky halter necks and squared-necked tanks), there's no denying the return of the retro going out-out look.
As summer finally lands, we asked 6 members of Team Refinery29 to show us their best jeans and a nice top, plus the song they're dancing to in their clubbing get-ups.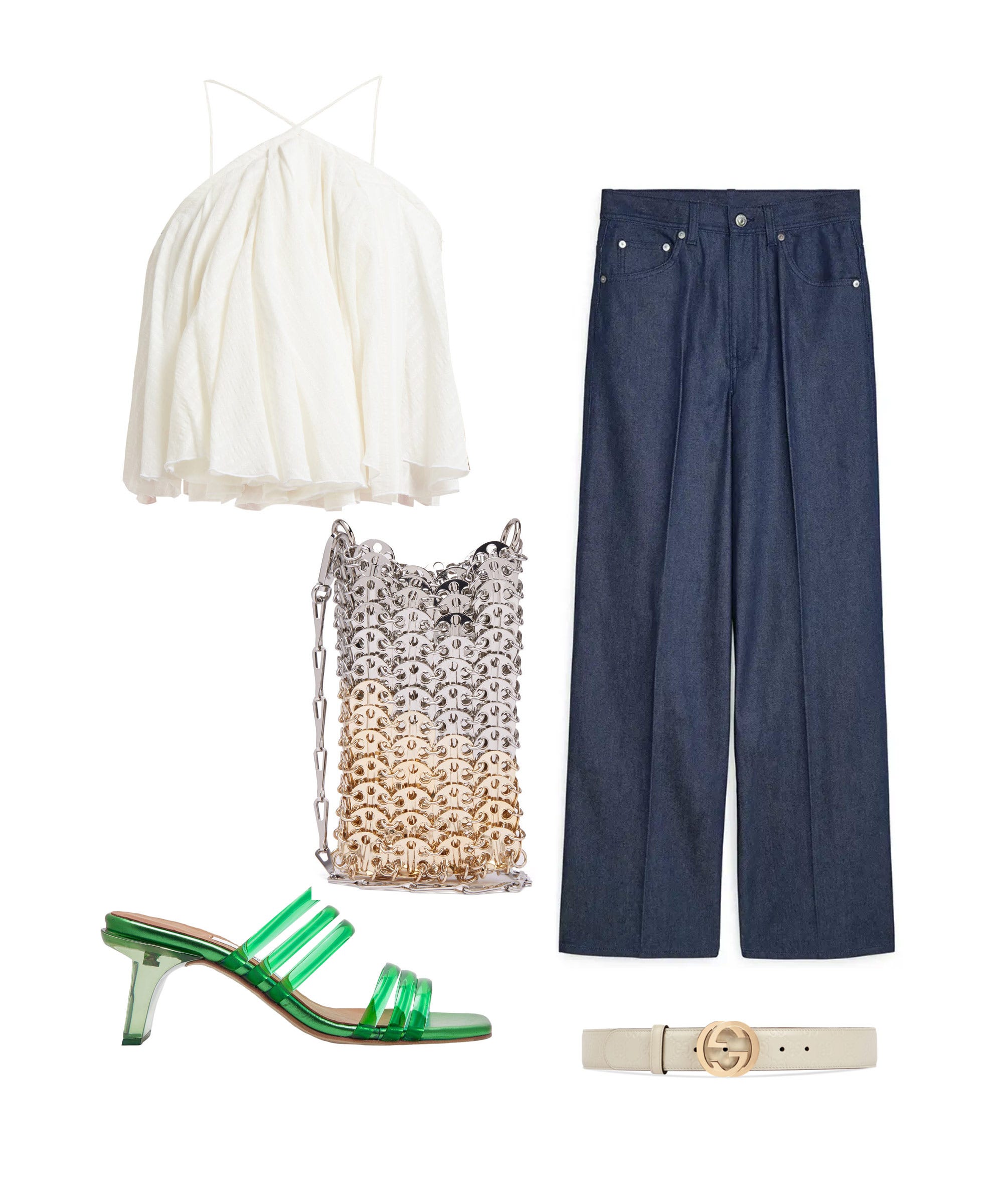 Like what you see? How about some more R29 goodness, right here?
Festivals At The Ready: Alexa Chung x Barbour Has Landed
This Summer We're Going Kitsch With These Quirky Basket Bags
Irina Shayk's First Post-Breakup Look Is The Ultimate Power Move
<
p align="left">Source: https://www.refinery29.uk/en-gb/best-going-out-outfits?utm_source=feed&utm_medium=rss