Edinburgh Fringe show rocked by homophobic jeers and slurs on the streets of Edinburgh
Edinburgh Fringe show rocked by homophobic jeers and slurs on the streets of Edinburgh
A show currently performing at this year's Edinburgh Fringe festival has been rocked by persistent homophobic jeers and insults.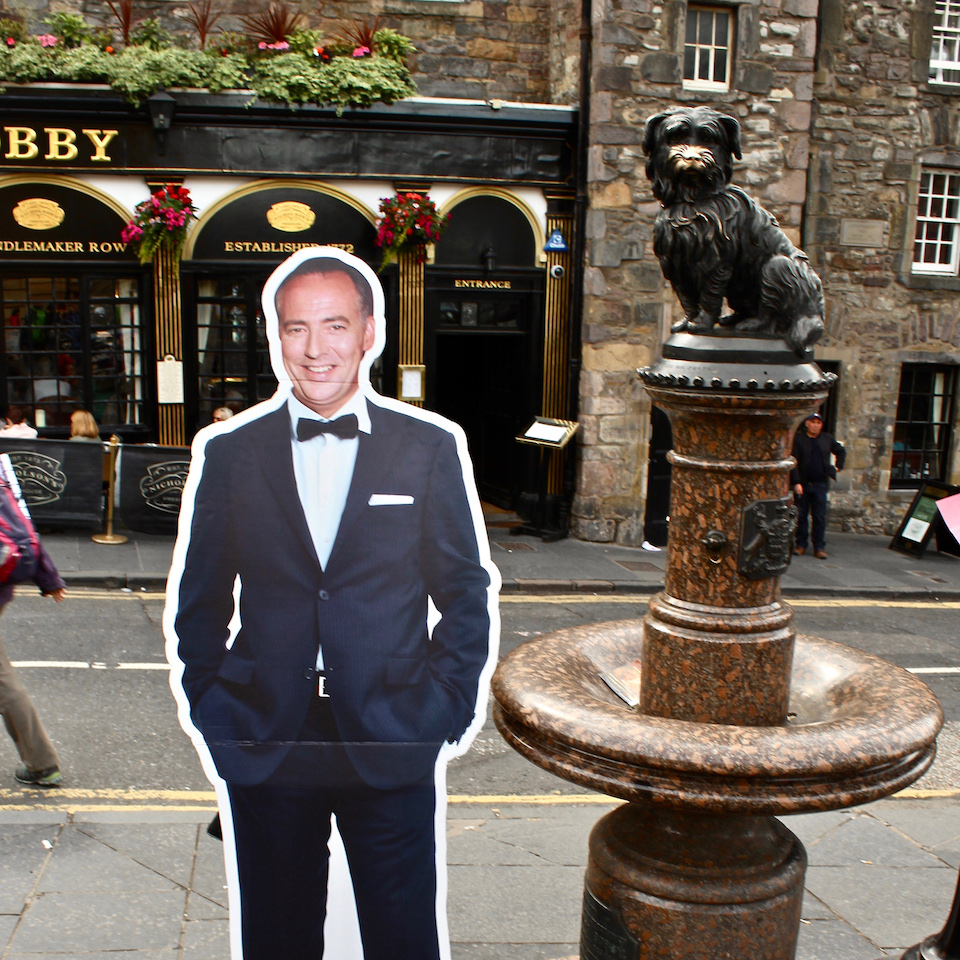 Nick Cassenbaum, the star of My Kind of Michael, which is currently playing at the Edinburgh Fringe festival has encountered a barrage of homophobic abuse on the streets of Edinburgh while trying to promote the show, which runs until the 26th August at the Summerhall.
The show is about Cassenbaum's childhood hero, Michael Barrymore, who was an incredibly popular TV star until a tragic incident at his home in 2001 left a young man dead and the star came out about his bisexuality. 
The show, My Kind of Michael, chronicles Cassenbaum's childhood infatuation with the Strike it Lucky presenter and how he was inspired by Barrymore to take to the stage himself.
As part of the promotion for the show, a life-size cut out of Michael Barrymore has been used on Edinburgh's streets.
Speaking about the abuse, Cassenbaumn said, "After all this time I thought people may be prepared to accept him as a brilliant 'working class boy made good' entertainer, but it's become apparent that not only do some people hold strong views about him but that they are prepared to use blatantly homophobic language to make their point.
"Old-fashioned homophobia and trial by tabloid is alive and well at the Edinburgh Fringe"
Cassenbaum then shared some of the abuse that the show and indeed Michael Barrymore (who is not part of the lineup) has endured,
'He's as bent as a ten-bob note. He killed a man. He raped a man. He's a pervert'
'He raped a man and drowned him'
'He's alwight in the back hole'
'Get that murdering pervert away from me' (referring to a cardboard cutout of Barrymore)
Others have apparently accused him of being known for preying on young boys, said Cassenbaum.
Cassenbaum continued, "I have been flyering for this show for two weeks now and this type of language has shocked and surprised me. Especially at a 'liberal' arts festival that is known for controversial and cutting-edge productions.
"Barrymore has had to put up with this for nearly 20 years now. I want to make it clear that he was never charged for anything, yet people treat him as if he is a perverted murderer and child molester, tarring him with the same brush as those convicted following Operation Yewtree.
"It seems that old-fashioned homophobia and trial by tabloid is alive and well at the Edinburgh Fringe.
Essex Police admitted wrongful arrest
This year, Michael Barrymore won a court case against Essex Police over the wrongful arrest of the entertainer after the death of a man at his home in 2001.
Stuart Lubbock, 31 was found dead at the star's Essex home in March 2001. In June 2001 Police arrested Barrymore, his partner and another man in connection to Lubbock's death but no charges were brought forward. The same three men were arrested again in 2007 but the case was dropped again after three months. No one was charged.
Essex Police admitted the arrest was unlawful and that the arresting officer did not have reasonable grounds to suspect that Mr Barrymore was guilty.
In 2009 the IPCC found multiple failings with the original police investigation.
Speaking to THEGAYUK a spokesperson for Edinburgh Council said, "Hate crime is not tolerated and we would urge anyone who has been victim of or has witnessed hate crime to report it to the Police".
THEGAYUK.com reached out to Edinburgh Fringe for comment.
Source: https://www.thegayuk.com/edinburgh-fringe-show-rocked-by-homophobic-jeers-and-slurs-on-the-streets-of-edinburgh/