Margate Pride – Pride season is hitting Kent's trendiest town
Margate Pride – Pride season is hitting Kent's trendiest town
Source: https://www.qxmagazine.com/2019/08/margate-pride-pride-season-is-hitting-kents-trendiest-town/
The LGBTQ+ folk of Thanet  come together to let their freak flags fly
---
The seaside town of Margate in Thanet, Kent is way more than your typical coastal getaway. They're steeped in culture, darling. From homing T S Eliot during his mental breakdown, to its contemporary art scene thanks to the Turner Contemporary, there's a distinct edge to Margate that you won't find elsewhere in the UK. This year they're stepping up their Pride celebration with a gag-worthy crop of events.
---
The Pride Parade 2pm
WHAT would a pride celebration be without a parade. Marching through the streets of Margate with what is sure to be a dazzling array of placards and posters. The parade really brings the protest element to Pride, marching the streets with messages of love and acceptance, showing that we're here for each other. Starting from the Walpole Bay Hotel, the parade will travel through the town, ending up at the beach-side clock tower.
Rally // Street Party 3pm (ish)
Providing a platform for the activists who are still fighting the good fight. Taking to Margate's Piazza will be long-time demonstrator Peter Tatchell, poet and playwright Jackie Hagan and trans trailblazer Asifa Lahore. Performing will be Taylor Trash, Victoria Carriage and the Social Singing Choir.
Pride day at Sundowners: 12pm – 5am
Pride is a time to support local queer businesses, while getting absolutely trollied. Taking to the stage of Margate's premier gay bar Sundowners will be a crop of sickening performers including Danny Beard, Baga Chipz, Sandra and Son of a Tutu. £8 tickets available at LickList.co.uk.
Margate Arts Club /// Pride Extravaganza 9pm – 2am
Taking over Margate's Arts Club, this pride celebration will be bringing top class DJs to the decks to serve some killer beats and pumping bangers. Welcoming DJS Jonjo Jury, Synth System Systers and Super Drama.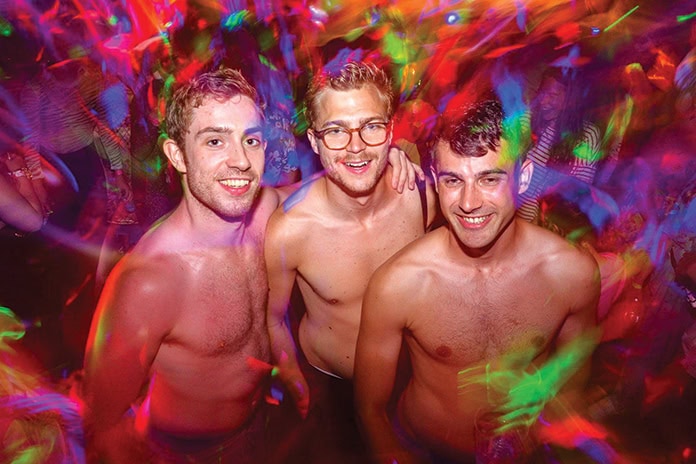 Melanie C and Sink The Pink: 7pm – 11pm
Spice up your pride with the girl group's sportiest member. Having dominated arenas across the UK as part of the reunion tour, Sporty Spice Mel C is bringing girl power to Margate. She'll be joined by super queer drag troupe Sink the Pink. £10 tickets available at Dreamland.co.uk.
Cockles and Muscles' Celebs in Swimwear: Pride After Party: 9pm – 3am
Native arty party cabaret collective Cockles and Muscles are bringing a flashy yet splashy party to play out this year's Pride. Expect sweaty, sexy swimwear and sassy dancing. Behind the decks will be Kirsty McKenzie, Ant Carrington and East London icon Princess Julia. £7 tickets available on OutSavvy.com. All profits will be going towards the Pride fund.
Find out more at MargatePride.org.uk
The post Margate Pride – Pride season is hitting Kent's trendiest town appeared first on QX Magazine.
<
p align="left">Source: https://www.qxmagazine.com/2019/08/margate-pride-pride-season-is-hitting-kents-trendiest-town/